OUR TEAM
---
Our team consisting of more than 1100 professionals has an extensive experience in all sectors of infrastructure development covering Roads, Bridges, Railway, Metro, Environment, Urban Transport, Geotechnical Investigation, Environment Quality Control Testing, Inspection Services etc.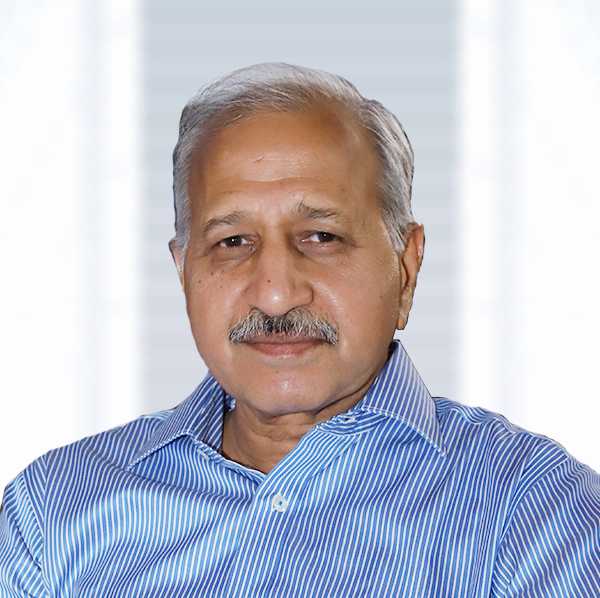 Mr. Omendra Bharadwaj
Chairman
IPS (Retd.)
He has a wealth of experience of public policy formulation and advocacy, MIS design and implementation, human resource management, operations and budgeting in large organization with nearly 40 years in the Indian Police Service at various levels of responsibility in the Government of India and Government of Rajasthan. He served as the Director General of Police of Rajasthan till February, 2015.
As Chairman, he leads the Board in policy formulation with special focus on global business strategy, business synergy, and human resource management.
---
Mr. Yaduvendra Mathur
Vice-Chairman
IAS (Retd.)
Mr. Mathur is an Indian Administrative Service Officer of the 1986 batch who retired on 30 Nov 2019 from the rank of Secretary to Government of India.
After a degree in Economics and an MBA in Finance, Mr. Mathur worked with a Tata Company (Associated Cement Companies 1982-1984) before joining the IAS in 1986, topping his batch.
As Chairman and Managing Director of Exim Bank (2014-17) he was part of the initiative of Prime Minister to promote project exports from India by engaging friendly nations through concessional Lines of Credit extended by the Bank. From Feb 2017 till his retirement, he was heading the Knowledge and Infrastructure Verticals of NITI Aayog as Special Secretary.
He was posted by Department of Economic Affairs to the office of Executive Director for India in the African Development Bank Abidjan,Tunis (2001-2003). Prior to this international assignment representing India, he was a Senior Deputy Director teaching public administration at the Lal Bahadur Shastri National Academy of Administration at Mussoorie, from 1998 to 2001.
He has had long stints in various positions in the Finance Department including Principal Secretary Finance Budget, Government of Rajasthan. As Energy Secretary of Rajasthan (2004-2007) Mr. Mathur spearheaded three new greenfield super critical sized power plants and renewable energy in the state. He was also Planning Secretary, Drinking Water Secretary and also Director General Revenue Intelligence in Government of Rajasthan. He also has experience as Managing Director of a Textile Mill at Bhilwara (1990-91) and as the Chairman of India Gandhi Canal Board. Mr. Mathur was Collector & District Magistrate of Bhilwara (1993-97) and Bharatpur (1997-98).
Mr. Mathur has interests in entrepreneurship development, infrastructure financing, regulatory issues and in behavioral sciences. He is presently on a short term Consulting assignment for the International Solar Alliance.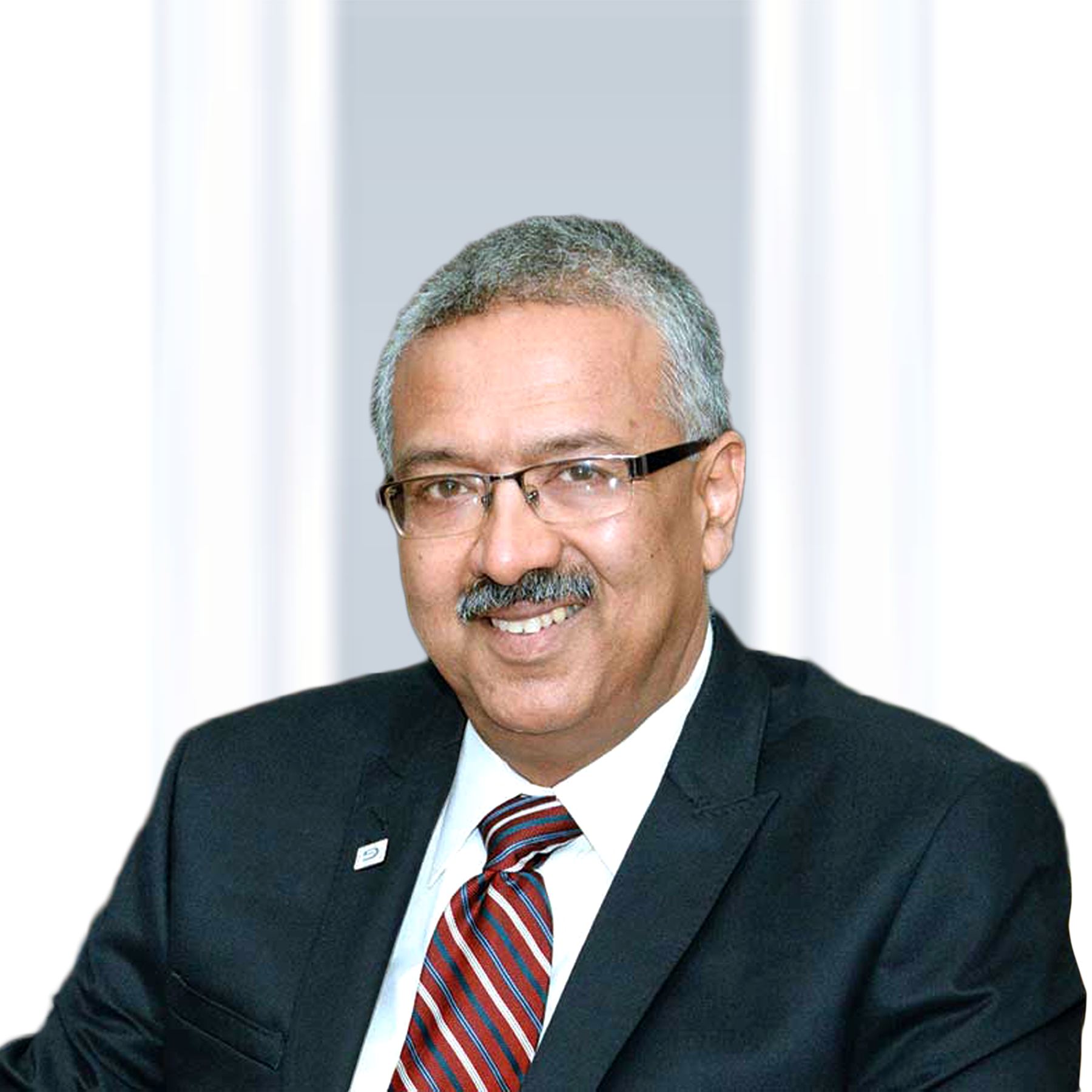 ---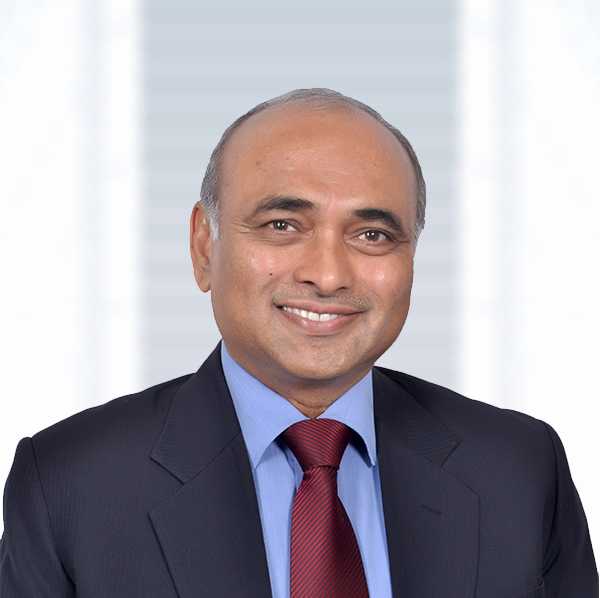 Mr. Vishwas Jain
Managing Director
B.E. (Civil) MNIT, Jaipur
MIE (Architecture) Institution of Engineers India
Mr. Jain is the first generation entrepreneur and a know infrastructure expert in the country. Mr Jain has more than 33 years' of experience in managing large size major infrastructure projects across the globe. He is the founder of CEG and due to his motivational leadership and positive attitude, CEG has witnessed an exponential growth over the years. He is responsible for Business development, Geo-technical investigation and Road safety activities. He has been associated with many iconic infrastructure projects across the globe. He has served as Director on board with Rajasthan Financial Corporation & CEG Test House And Research Centre Pvt. Ltd. He is actively associated with many philanthropic organizations; he is the Honorary Secretary and runs Sri Kushal Guru Jain Charitable Trust, a non profit making organization.
---
Mr. R.N Dwivedi
Director Railway & Metro
IRSE (Retd)
R.N Dwivedi is a renowned expert in the field of the Railways & Metro industry.
He has more than 41 years of extensive experience in the railway, infrastructure Projects & Metros in India & abroad including 15 years in the metro along with operation & Maintenance. He is responsible for managing all railways projects including high speed, between Mumbai to Ahmedabad semi-high speed & Metros in various cities. He is the head of the project coordination group responsible for the design, construction supervision, project management etc. till final implementation.
He is an Indian Railway retired officer from the 1982 batch. He has wide experience in major infrastructure projects of railways & Metro including operation and maintainers.
As Director, he heads the railway & Metro business on the domestic as well as international front along with managing its timely delivery in a professional manner. He had been associated as a member of the Hyperloop project report prepared by Niti Aayog in 2022.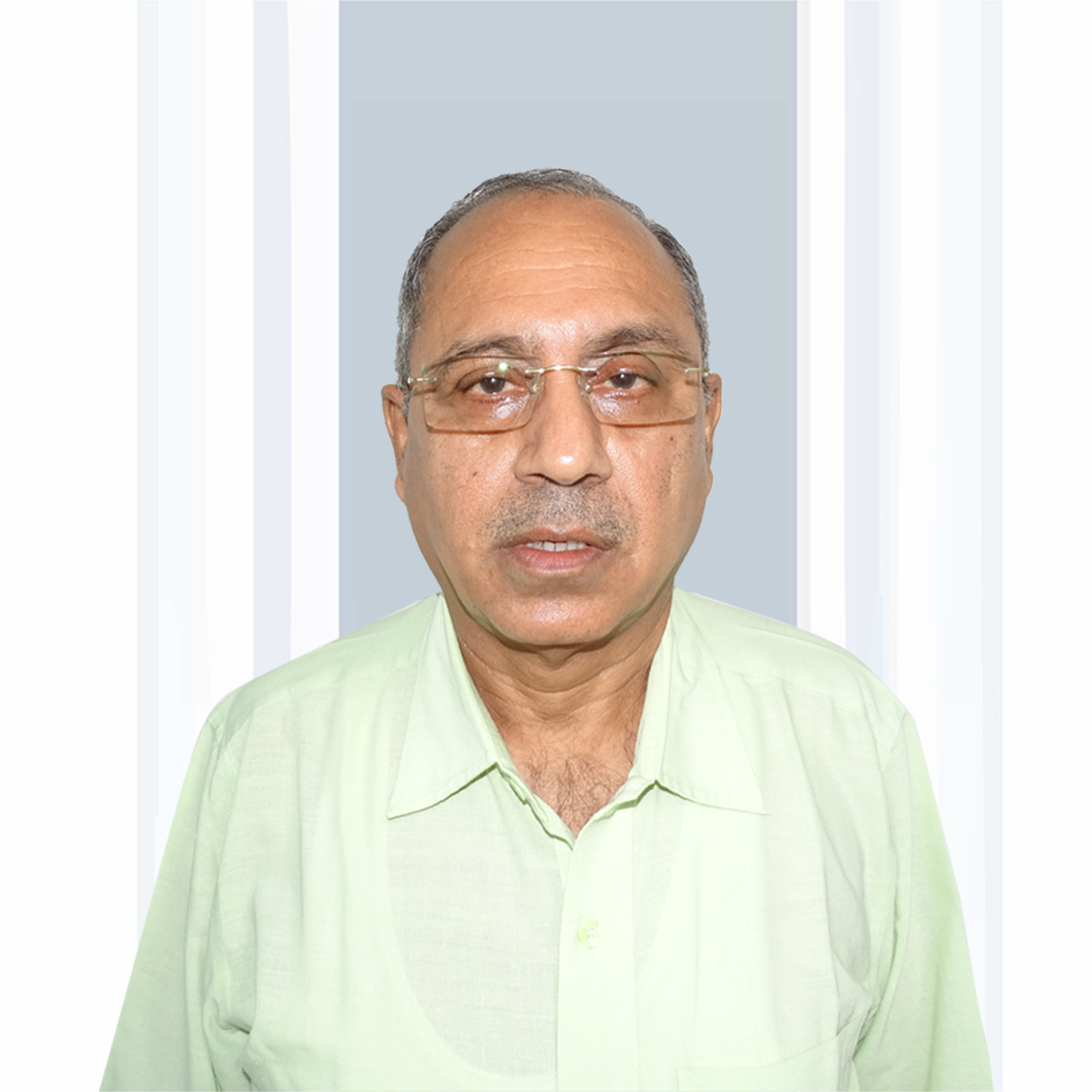 ---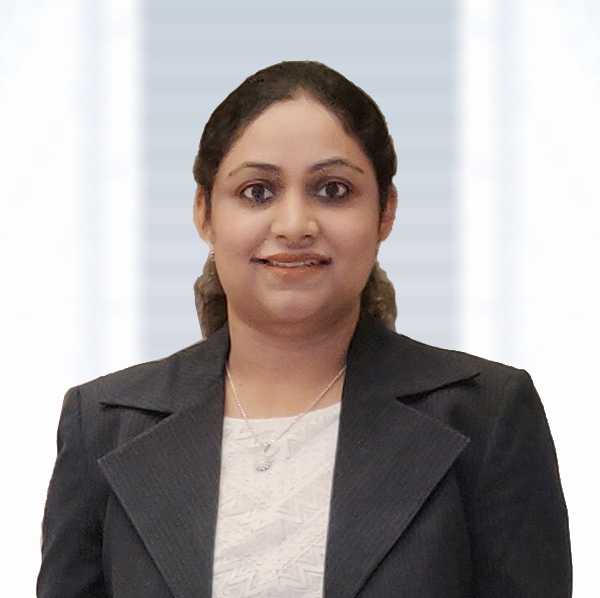 Mrs. Veenu Sukhlecha
Director and Chief Operating Officer
B.Eng. (Civil) and MSc (Management) University of Southampton, UK
Mrs. Jain is the administrative head and chief of operations. She designs and implements plans and procedures and coordinate with different departments to implement business strategies. She is responsible for establishing policies and promote company culture. Her expertise include excellent people skills, business acumen and exemplary work ethics.
Earlier she has worked in UK and gained exposure in International Business Management. She has over 9 years of professional experience working with infrastructure consulting organizations.
---
Ms. Harshita Jain
Director
B.Eng. (Civil), University of Bath, UK
Ms. Harshita is responsible for taking the company to the International market. She is leading team of professionals to create feasible Techno-commercial proposal with her sound and technical knowledge about Civil Engineering. She is driving the company to increase revenue from national and International market to achieve company's ambitious growth.
Harshita has gained rich experience while working with global companies and is an professional in planning, coordinating and implementation of business plans. She is also responsible for developing new business sectors for the company.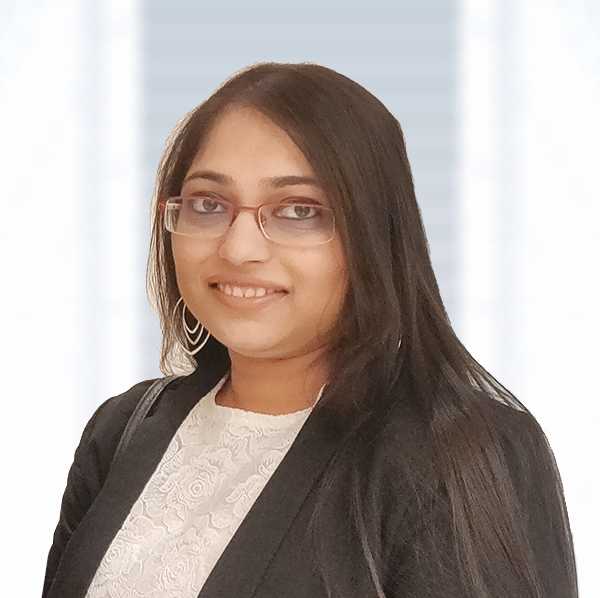 ---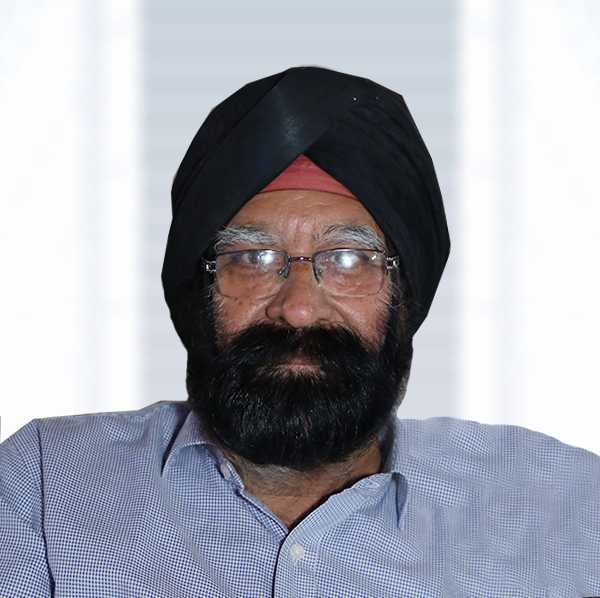 Mr. Nirmal Jit Singh Executive Director B. Tech. (Civil Engineering), DCE - Delhi
M. Tech. (Soil Mechanics and Foundation Engineering), IIT - Delhi
Nirmal Jit Singh is a renowned expert in the Indian highway industry. He has more than 45 year's of extensive experience in highway sector. He is responsible for managing highway projects with a rigorous focus on the performance management and successful timely completion. He is the head of project coordination group responsible for construction supervision, Project management, PPP projects till final implementation.
He has earlier served as Director General (Road Development) and Special Secretary, Ministry of Road and Transport (MoRTH), Government of India and as Member (Technical), NHAI. His iconic projects includes India's largest highway
network i.e. the Golden Quadrilateral and the North South, East West corridors. He has also been the convener of several committees of Indian Road Congress and responsible for finalisation of several documents including Manual for Road Safety Design, Contract document for Maintenance of Highways, Guidelines for Expressways, several bituminous specifications like Stone Matrix Asphalt, Slurry Seal, Micro surfacing, Works Manual and Quality Assurance Manual for NHAI etc.
---
Mr. S.K.Singhvi
Director (Coordination & Design)
M. Sc. (Transport Engineering & Operations), University of Newcastle - U.K.,
B. Tech. (Civil Engineering), MBM Engineering College - Jodhpur
SK Singhvi heads the Highway and Bridge design sub groups. He is a veteran with an extensive experience of over 43 years in Design, Supervision, Project Management, Contract Administration and Road Safety for Road and Bridge Sector. His experience includes designing, planning and implementation of major 4/6/8 lanes roads in the country.
He has served with PWD Rajasthan, as GM-NHAI, Government of India and Director (Technical) at Louis Berger Group. He remained instrumental in the successful development of a Project Management System for a World Bank Project and implementation of Pradhan Mantri Gram Sadak Yojna (PMGSY) in Rajasthan.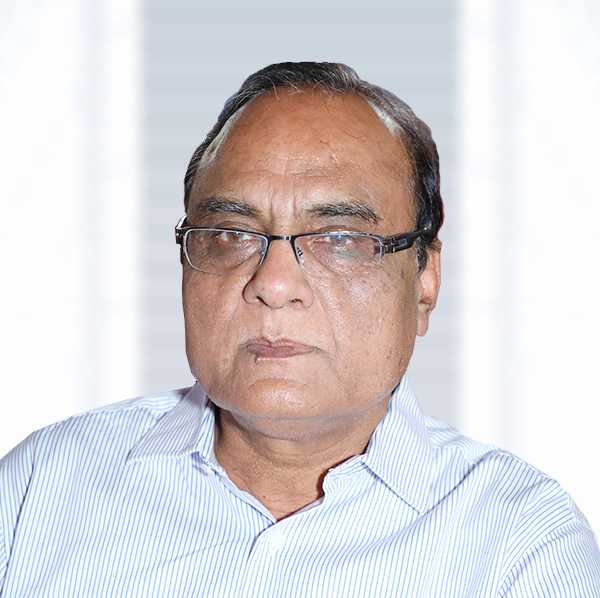 ---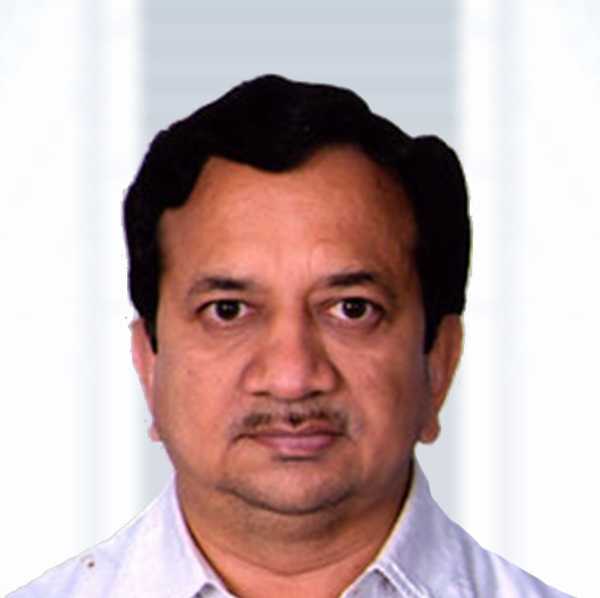 Mr. S.S. Khandelwal
Associate Director (Transport)
M. Tech. (Transportation System Engineering),
B. Tech. (Civil Engineering)
Khandelwal is the head of Highway Design department at CEG and leads the design team to provide creative solutions from project inception to completion. He specialised in developing concept designs, providing solutions for traffic and transportation, Highway & Pavement Design.
Prior to joining CEG, he worked with CIDCO, Mumbai where he was primarily responsible for developing Conception, Planning, Design, Implementation Strategies, and Traffic Management solutions for Highways, City Scale & Nodal Roads and Suburban Railway System of Navi Mumbai.
---
Mr. Arvind Jain
Associate Director (Structures)
M. Tech. Hons. (Structures),
B. Tech. (Civil Engineering)
Jain oversees and manages the Structural Design Division. He has over 25 years of experience and is an expert in designing bridges such as Balanced Cantilever, Segmental construction, Continuous bridges, Composite Steel Concrete Structures, Steel Structures etc. for Highway and Railway sector.
He has earlier worked with Central Building Research Institute, Roorkee and has authored many publications at national and international level.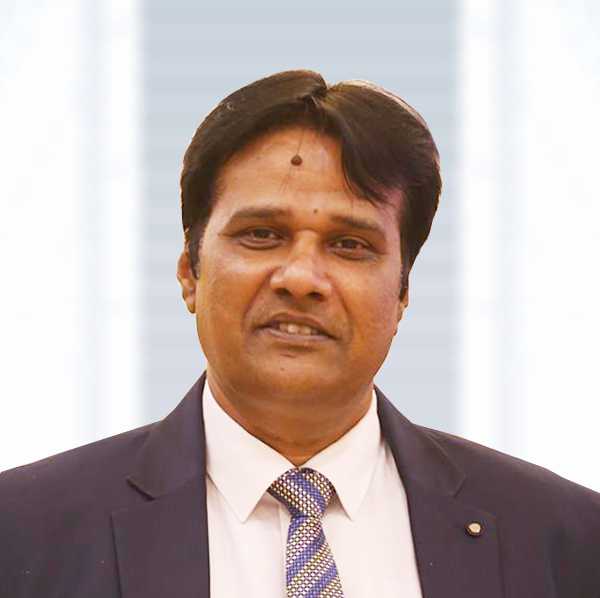 ---